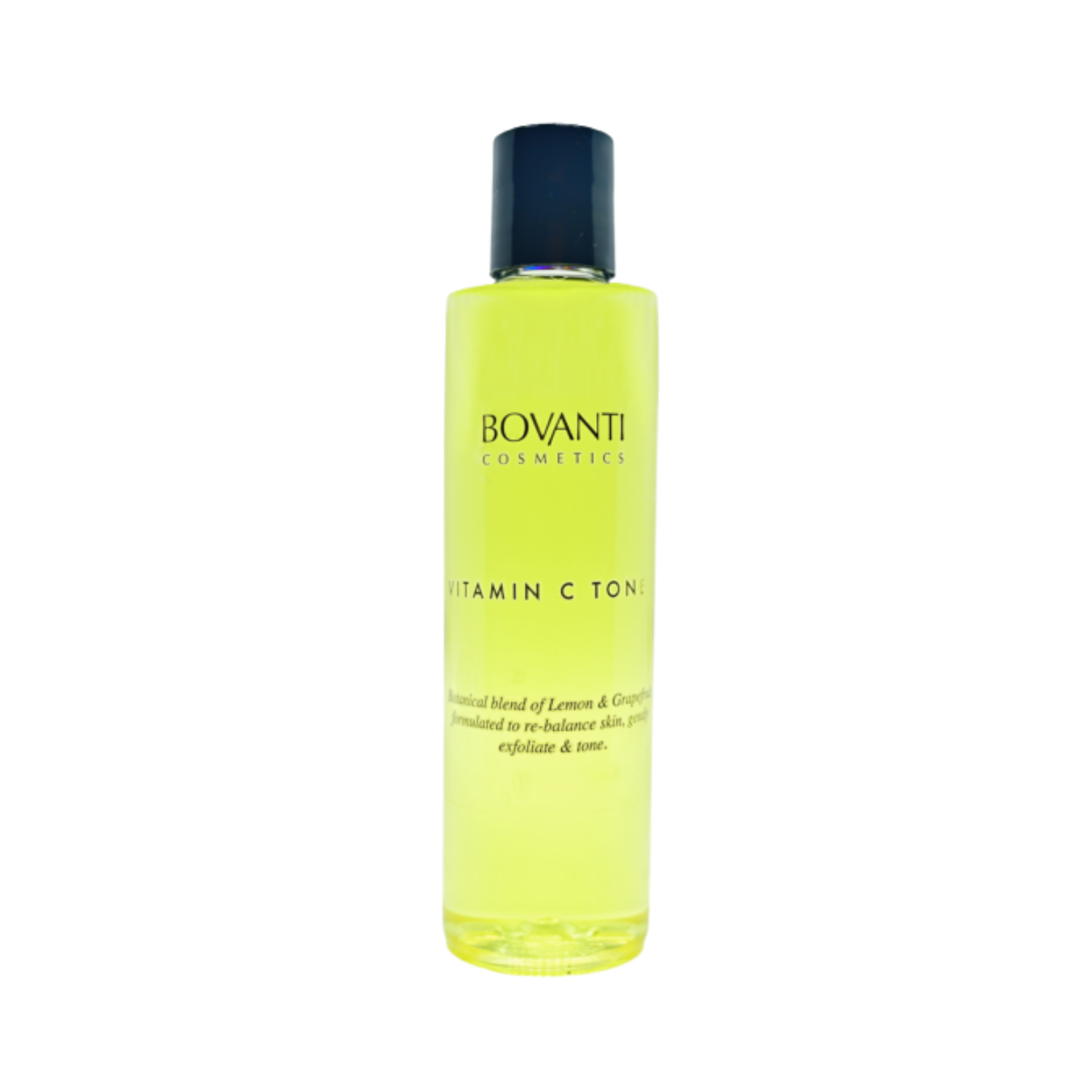 It's all in the details
Perfect start to healthy skin: Applying a toner after cleansing is an essential step in your skincare routine to promote noticeably beautiful skin that's more refined.

Harnesses the powers of Vitamin C: Vitamin C is known for its powerful skin-enhancing properties. Applying this toner regularly works to leave your skin brighter, more even, and protected from the negative effects of aging and environmental toxins.

Instantly hydrating: For those dealing with chronically dry skin, a toner is a game-changer when it comes to adding another level of moisture. The botanicals and antioxidants in Bovanti's Vitamin C Toner offer instant hydration and refreshment to dry, dull skin.
What you'll love about it
Hydrating
Lightweight
Brightening
Refreshing
Skin tone evening
Radiance enhancing
Complexion rebalancing
Antioxidant-rich formula
Botanical-infused
Gently exfoliating
Enriched with vitamin C
For AM + PM use
Pro tip
Use in both your morning and evening skincare routines. After cleansing, soak a cotton pad with the toner and apply evenly on your face and neck.

if endif

if endif