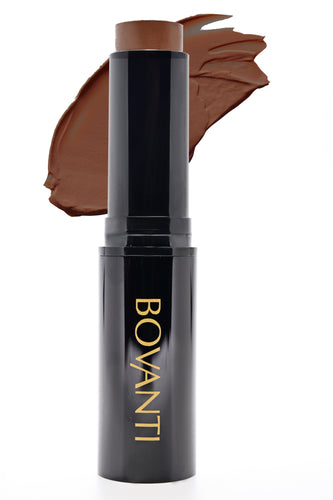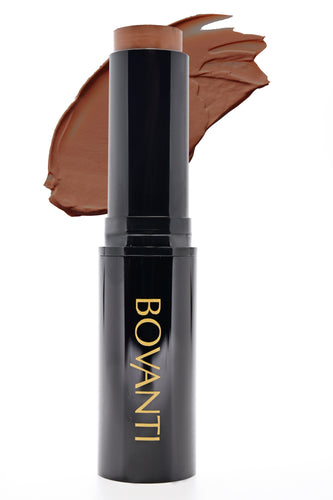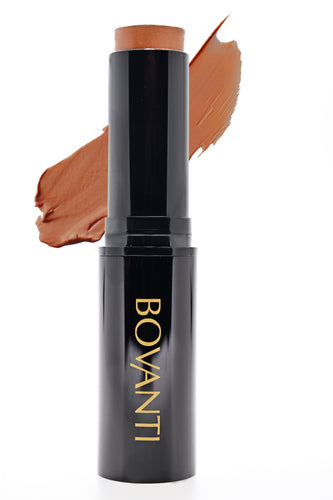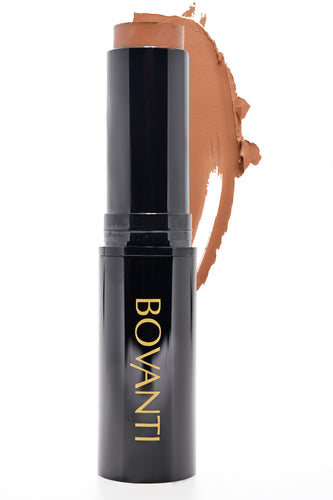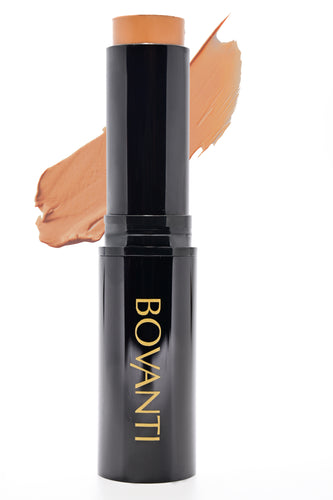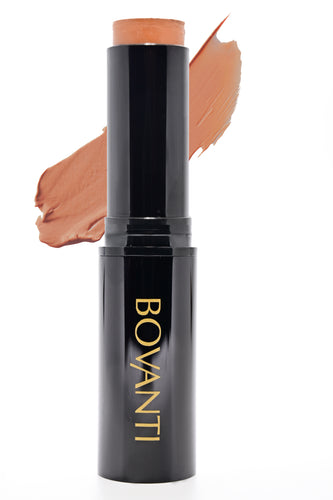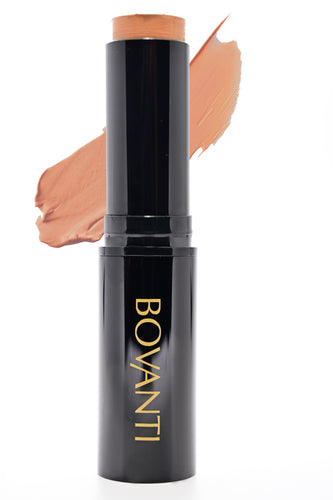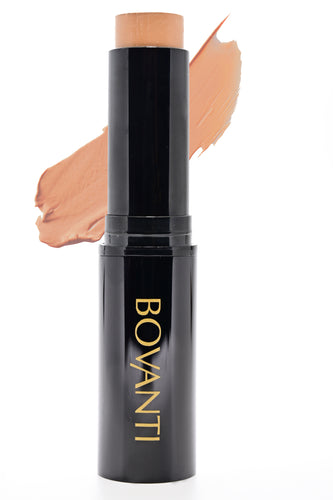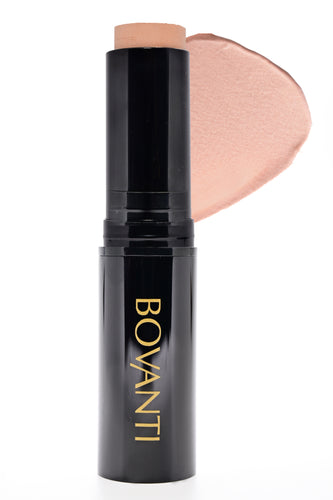 Flawless Foundation Stick + Concealer
It's all in the details
Easy to blend texture: The ultimate on-the-go multitasking foundation stick, conveniently portable to enhance your complexion and touch-up anytime, anywhere.
Blends effortlessly: The luxuriously creamy foundation stick blends easily to help you achieve a flawless, natural look while receiving reliable coverage and healthy skin nutrients.
Antioxidant-enriched formula: Bovanti believes in makeup that gives back to your skin. This antioxidant-infused foundation contains vitamins C & E and aloe vera to soothe and condition your skin while protecting your cells against harmful environmental stressors like free radicals.
What you'll love about it
Creamy formula
Skin softening
Buildable coverage
Evens skin tone
Available in 10 shades
Contains rejuvenating vitamins C & E
With skin-soothing aloe
Store in your purse for touch-ups
How to use our Flawless Foundation Stick
Draw light strokes down the center of your nose, cheeks, chin, and forehead. Then blend the foundation in using your either your fingertips, a brush, or sponge.
What's your shade?
Cream Beige: A light-medium shade with warm red or yellow undertones

Tender Beige: A light-medium shade with a neutral undertone

Almond: A medium shade with with warm yellow or brown undertones
Creme Brûlée (previously Sandy Beige): A deep-medium shade with warm, yellow or red undertones
Golden Honey

(previously Warm Tan)

: A deep-medium shade with warm red or brown undertones

Brown Sugar (previously Spice): A deep shade with neutral brown undertones

Golden Beige: A deep shade with warm, yellow or olive undertones

Bronze Glow (previously Rich Bronze): A deep shade with warm red or brown undertones

Dark Chocolate (previously Dark Coffee): A deep shade with cool red undertones
 Espresso (previously Cocoa): A deep shade for skin with a neutral undertone
if endif
Why You'll Love
The Flawless Foundation Stick + Concealer
Exquisitely easy to blend
with foundation brush or sponge
10 different shades
to match any skin tone
Contains Vitamin C and Vitamin E
antioxidant formula for better skin
if endif