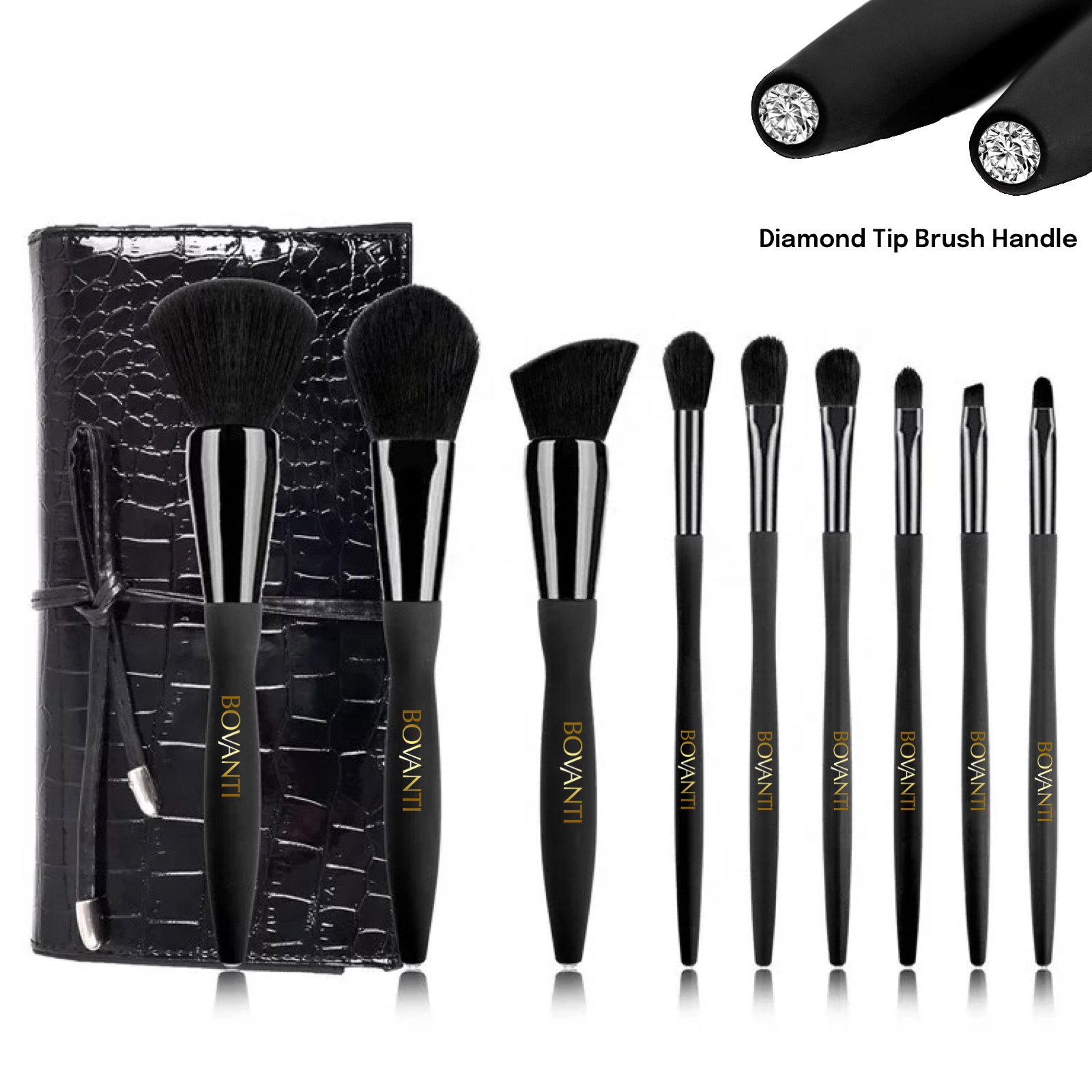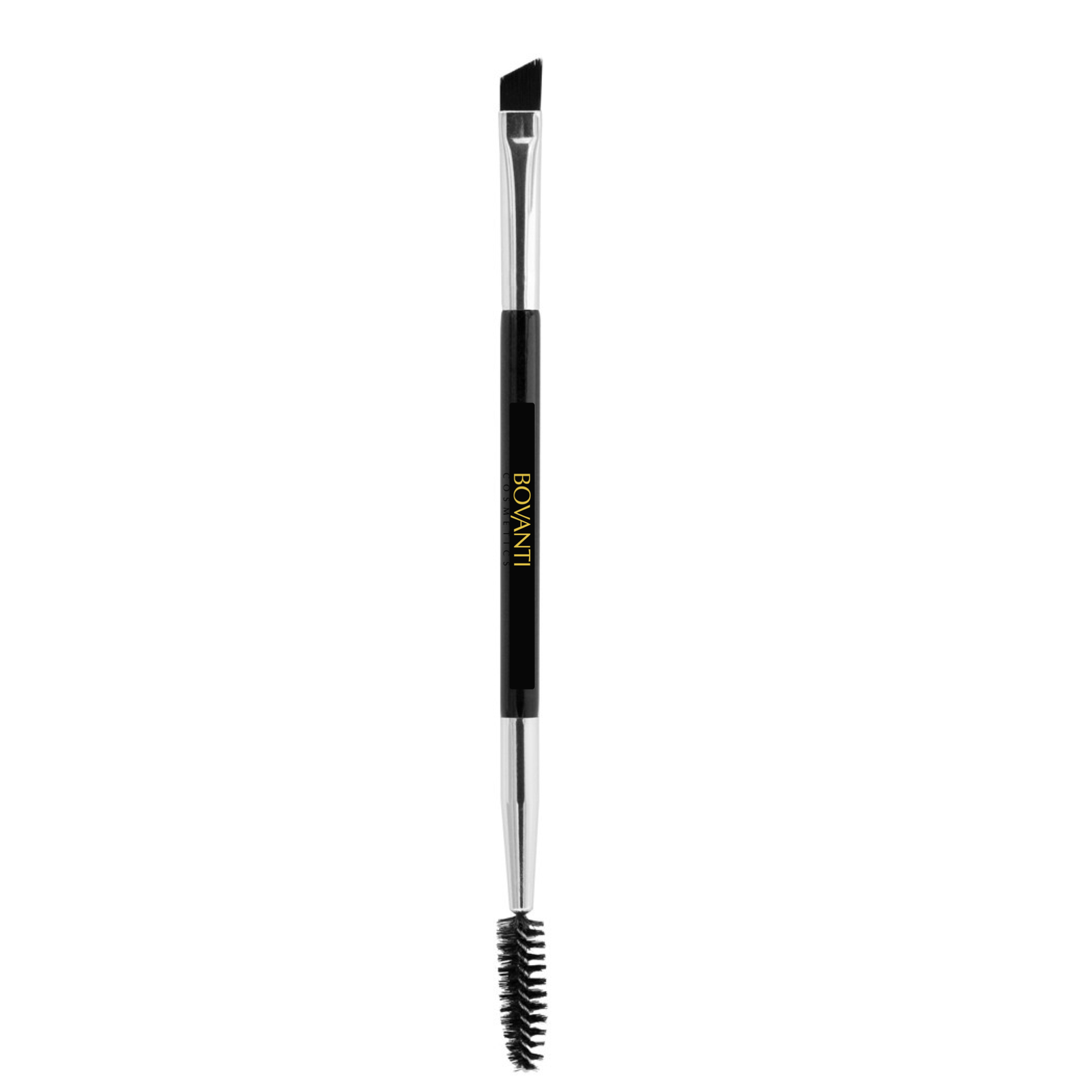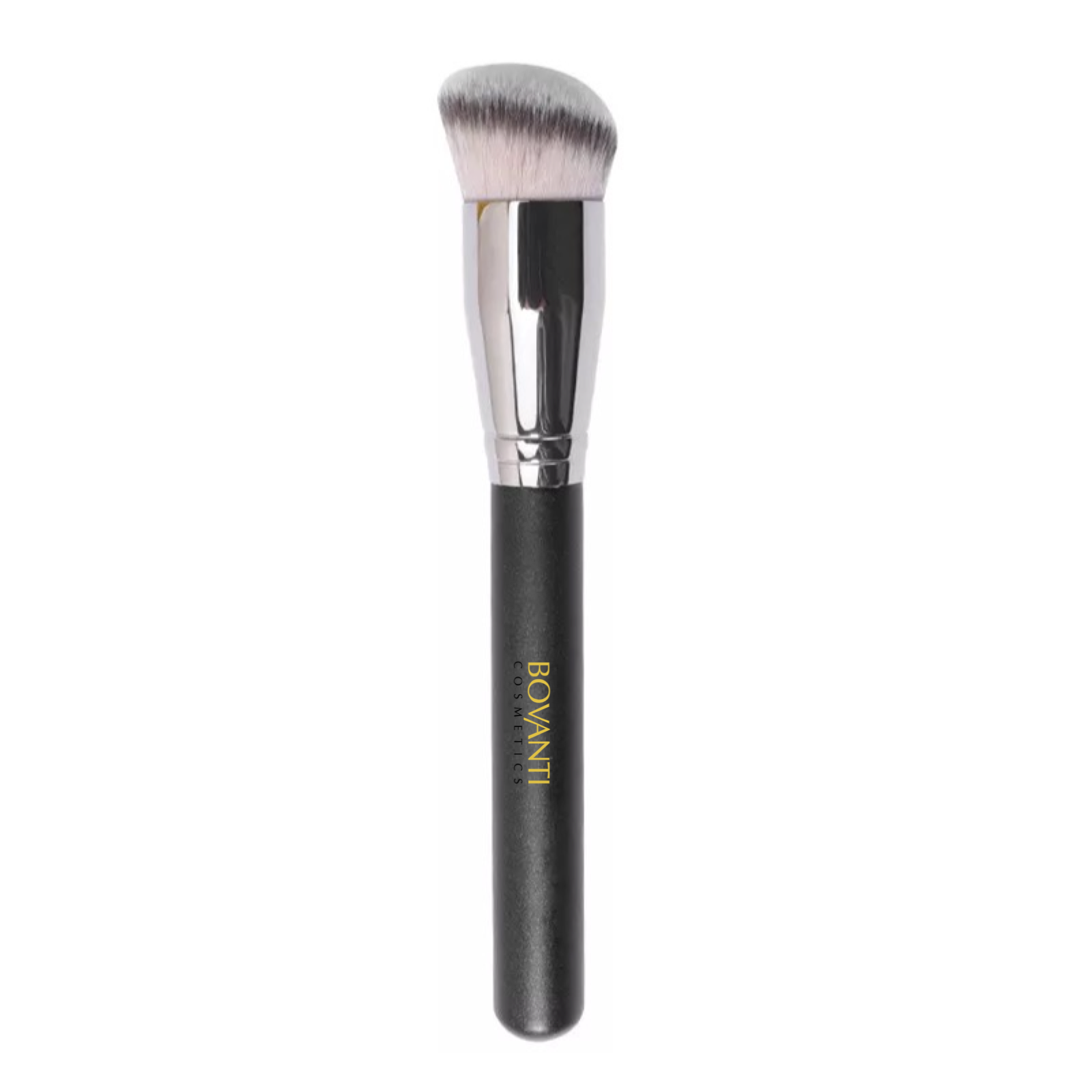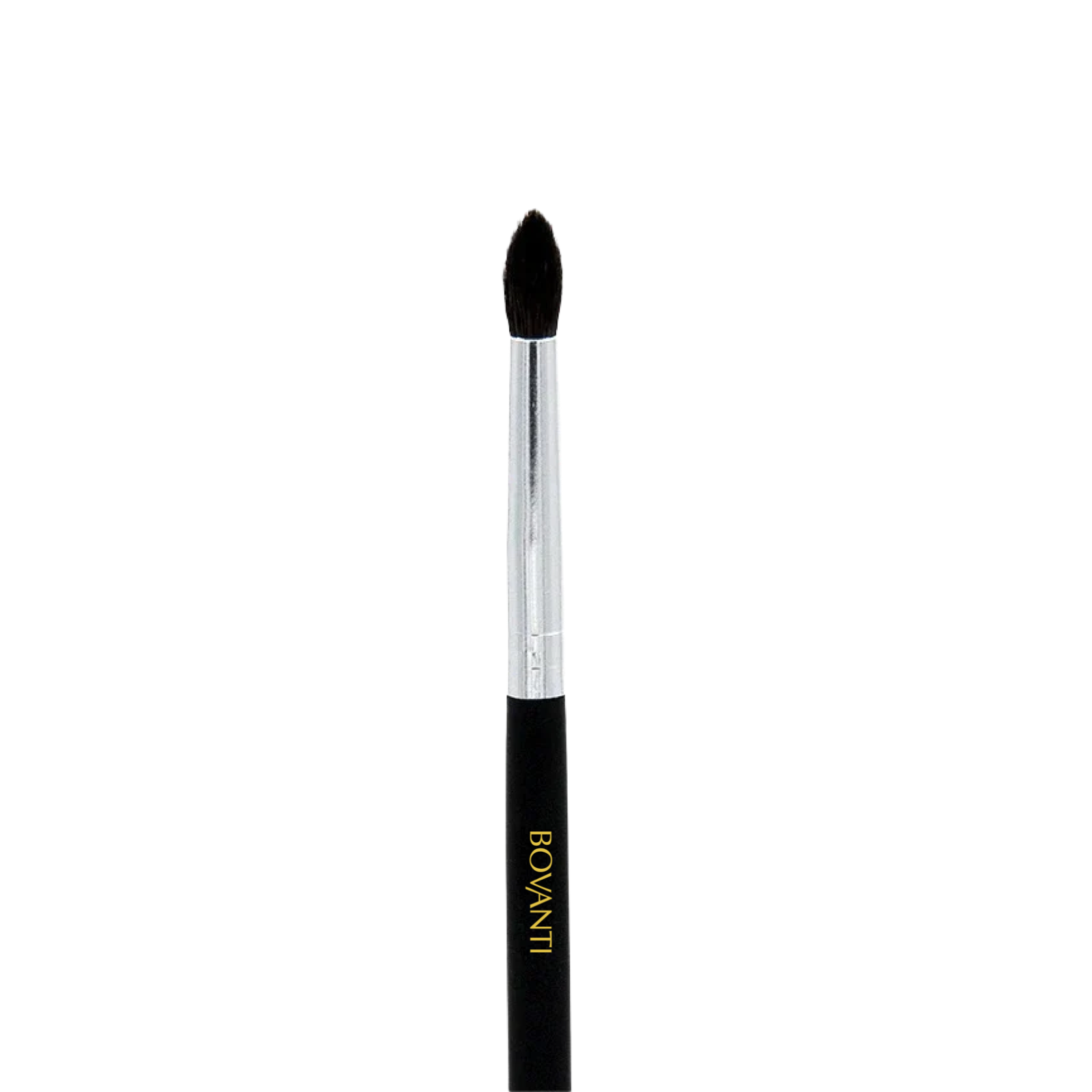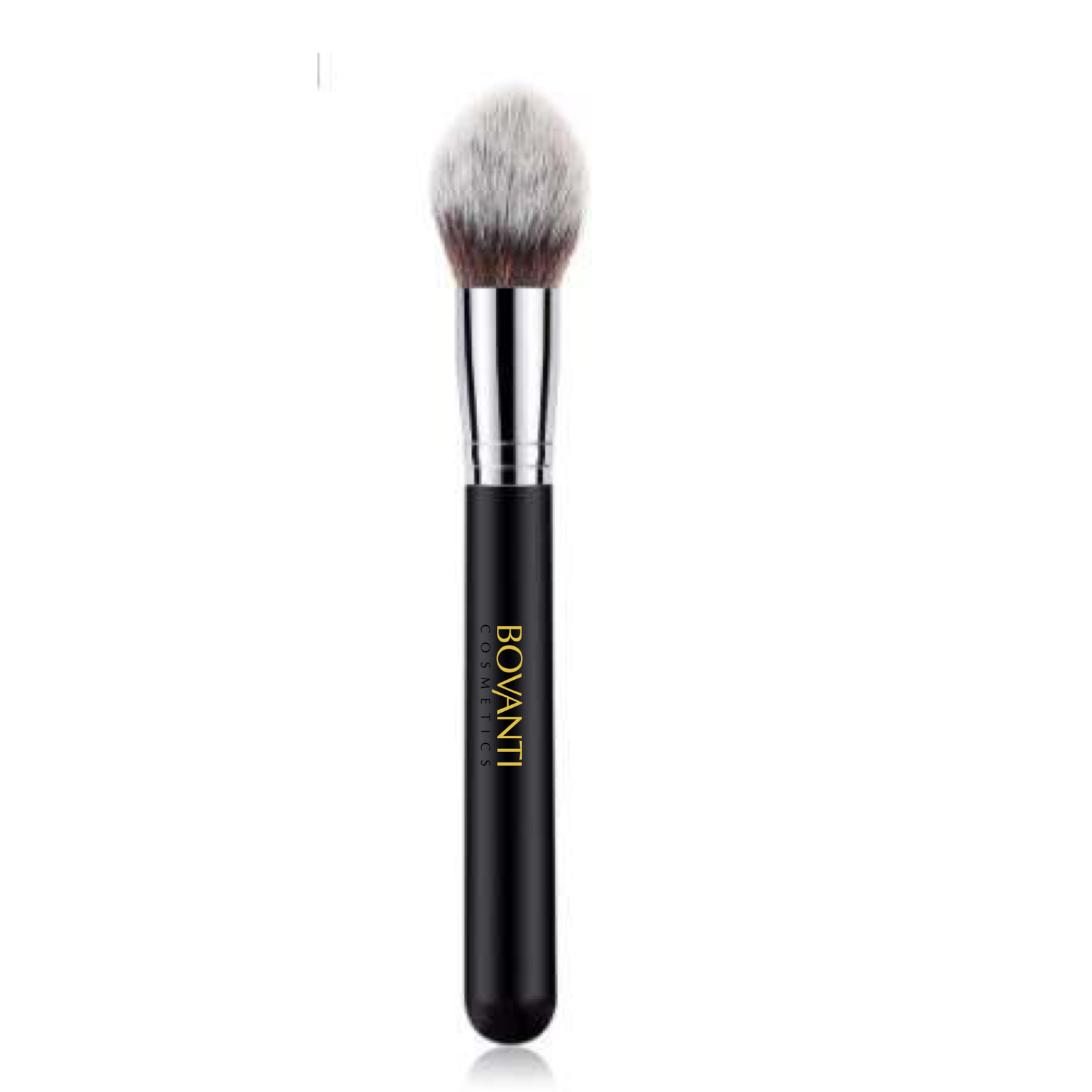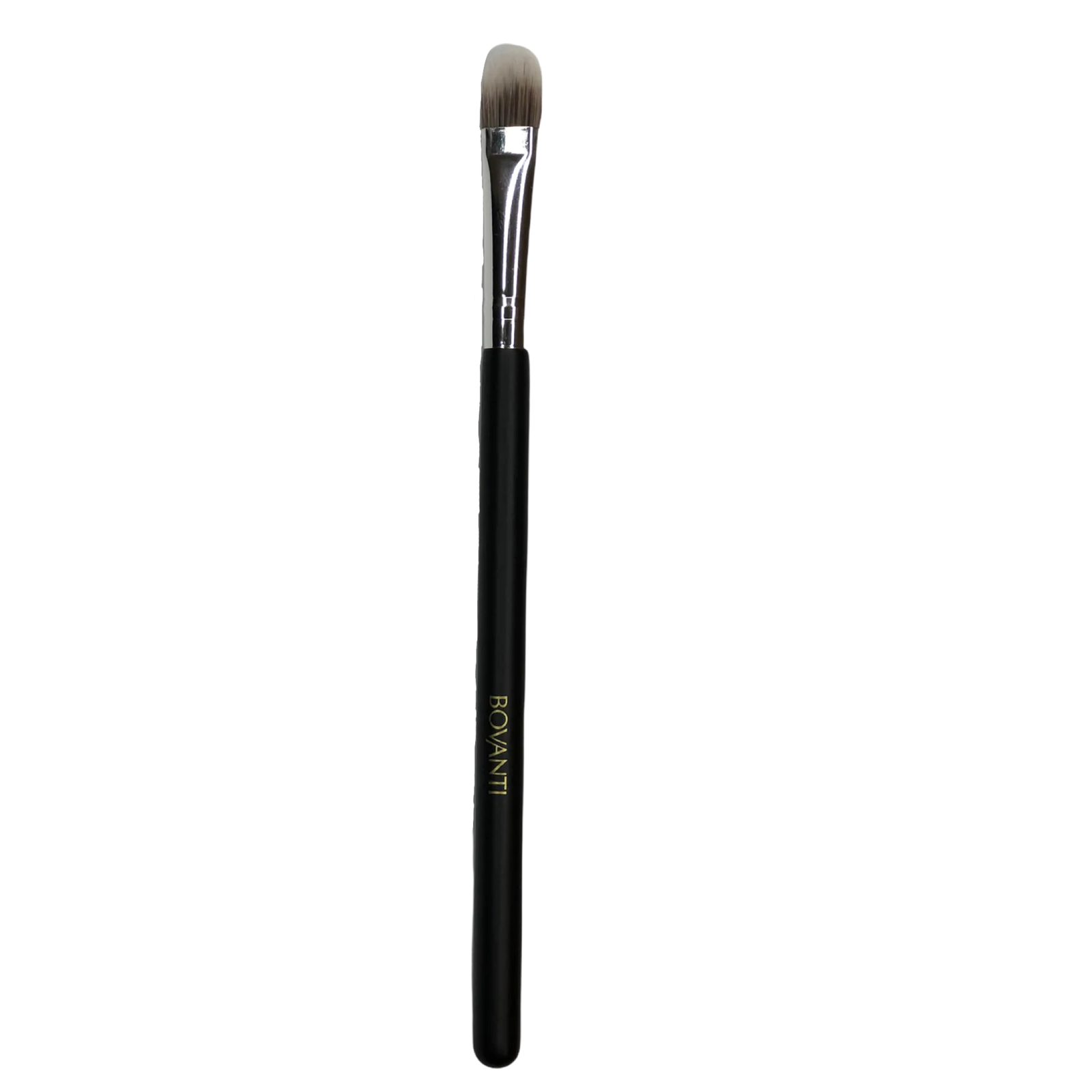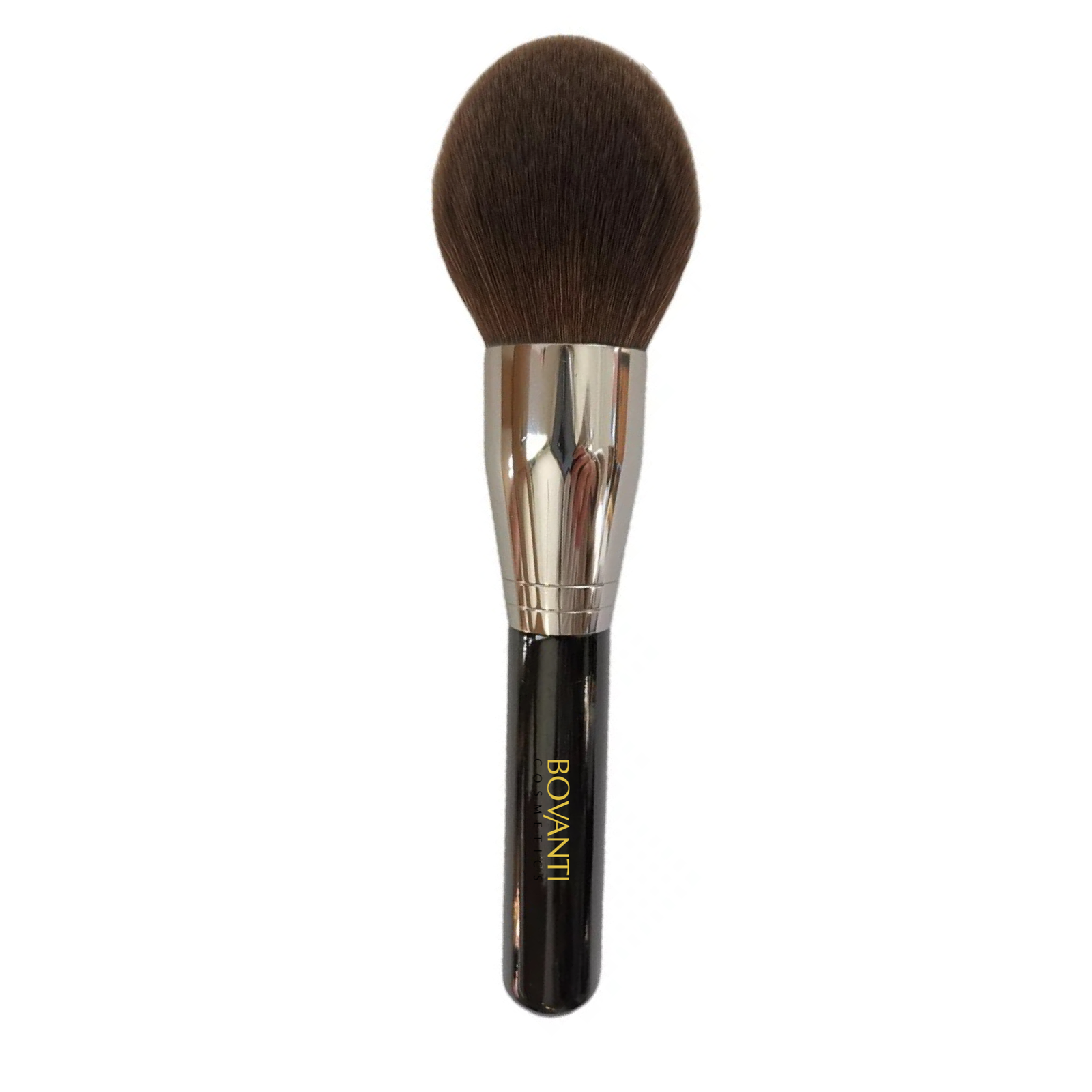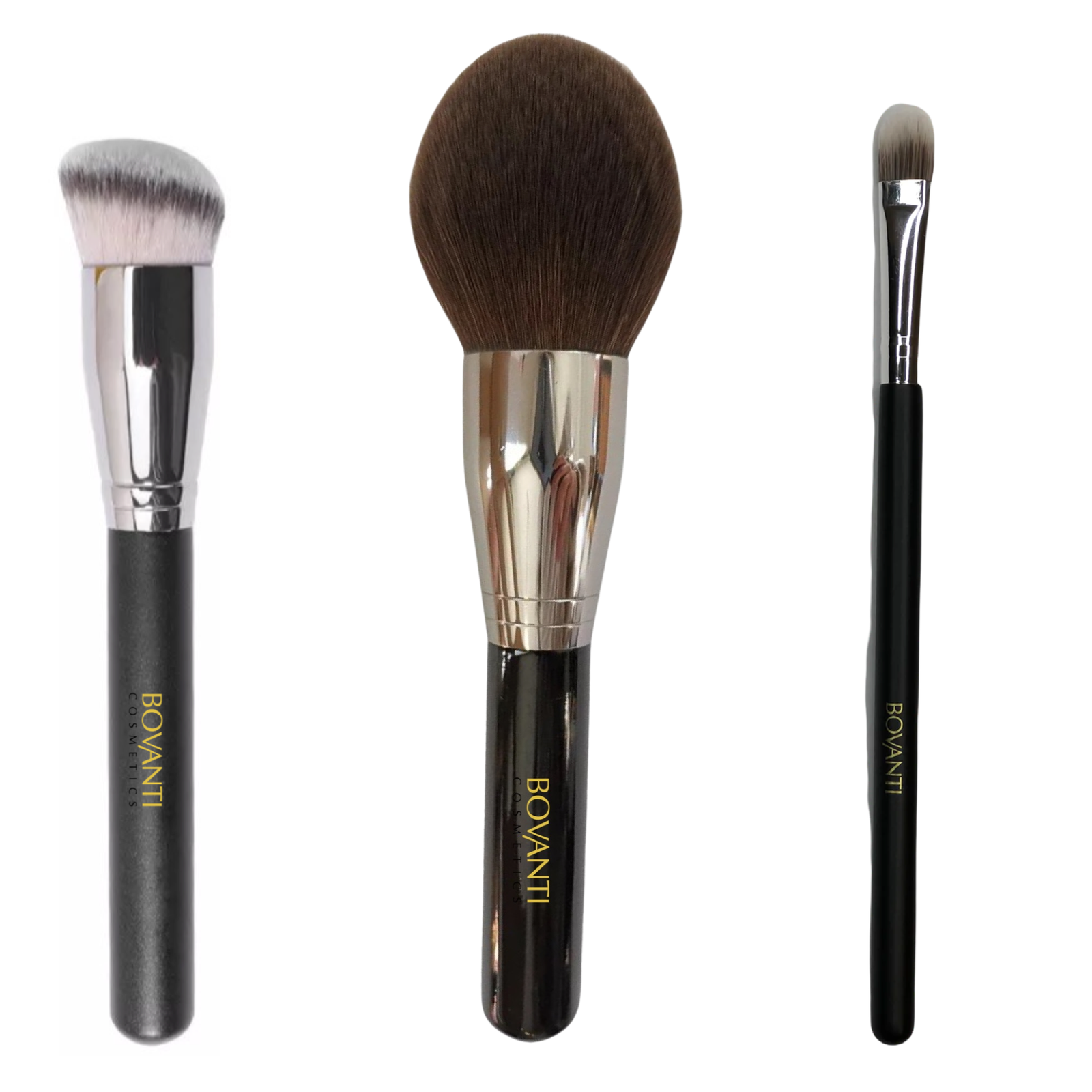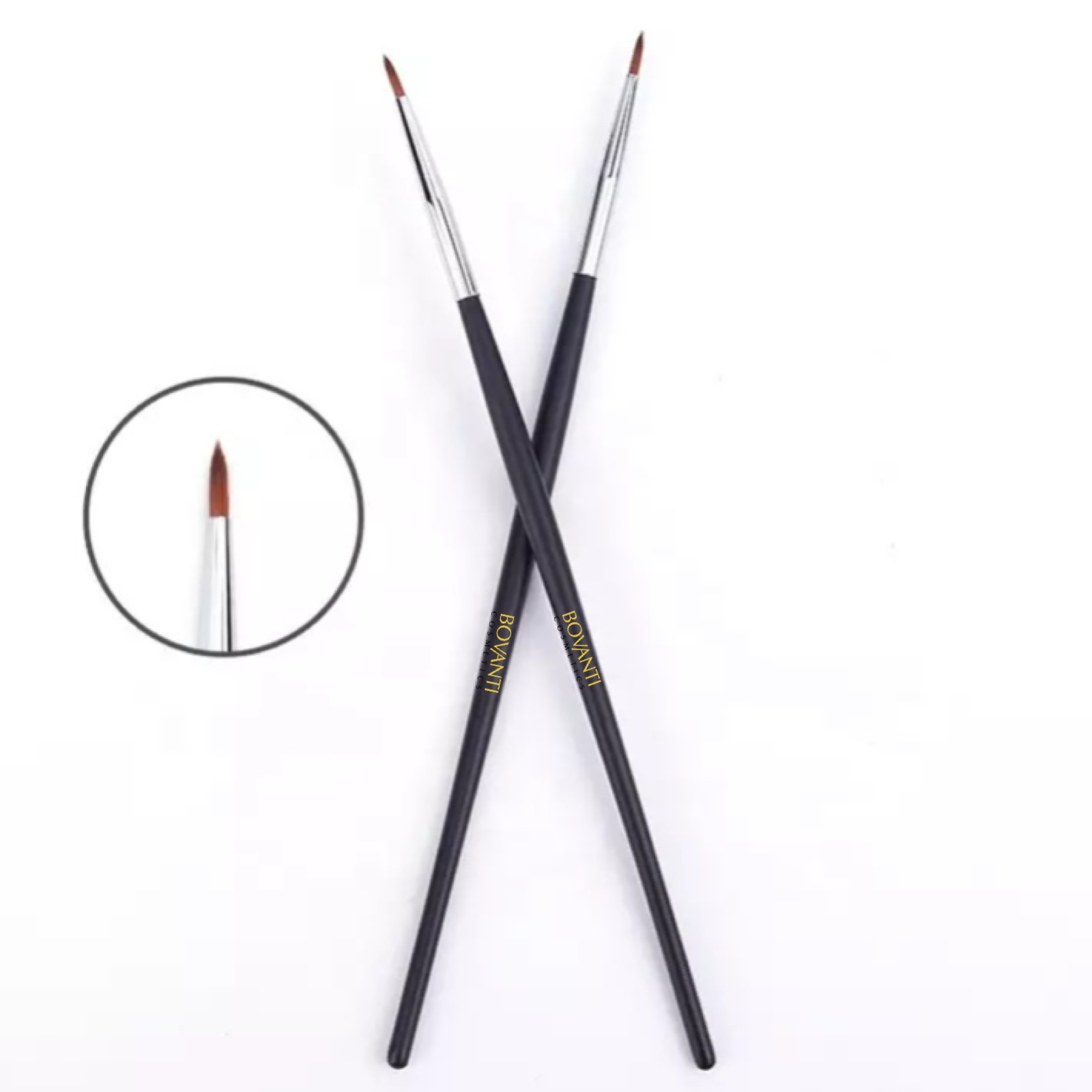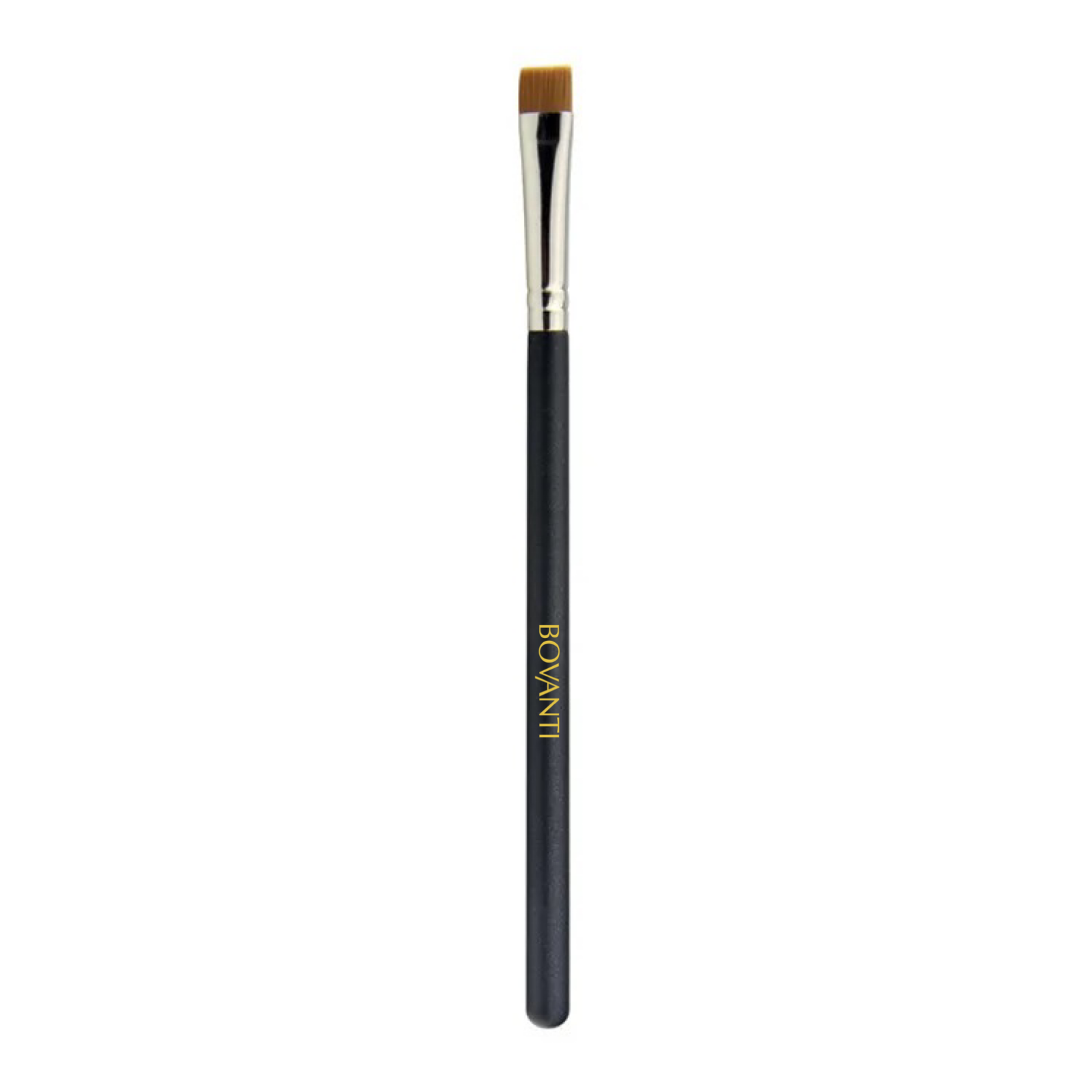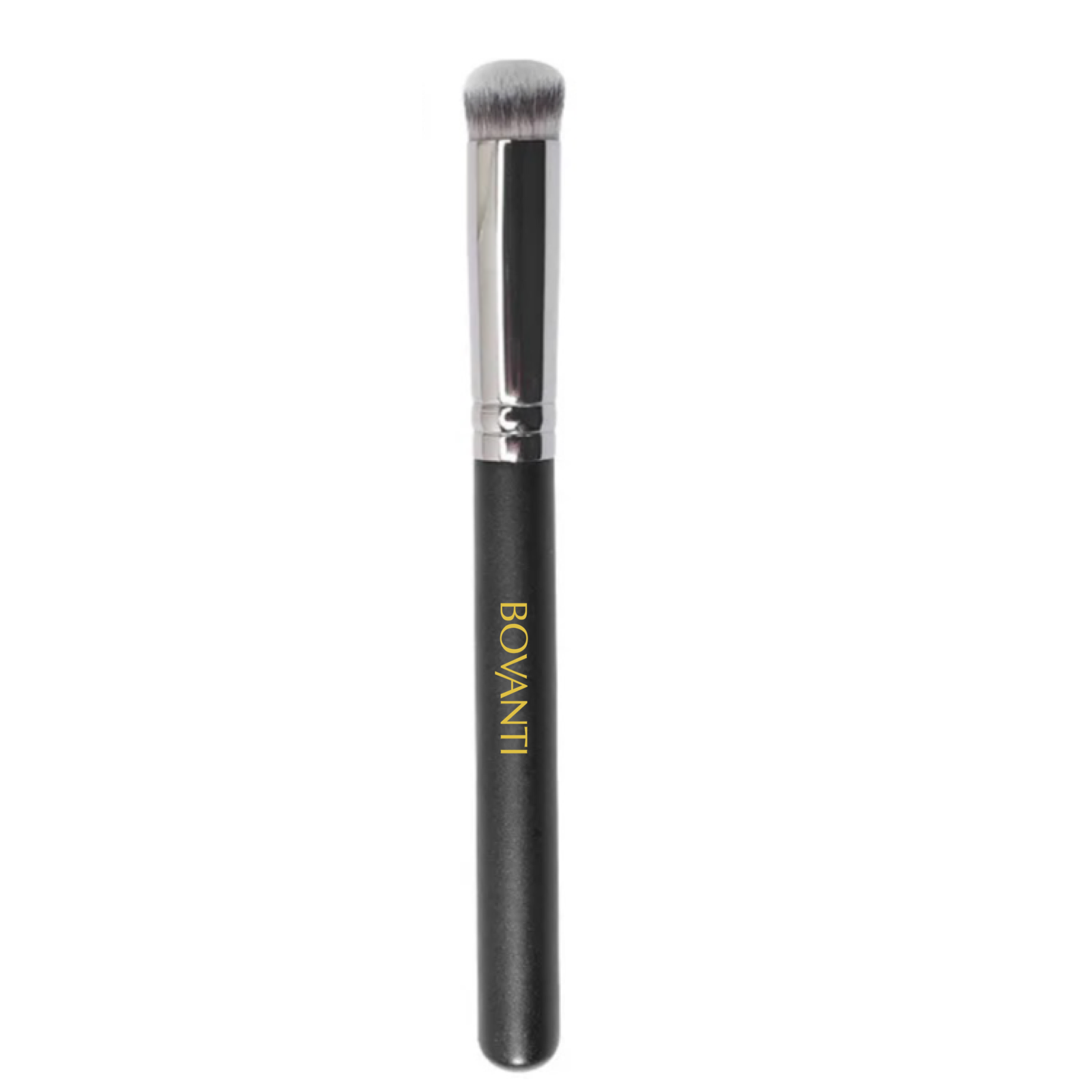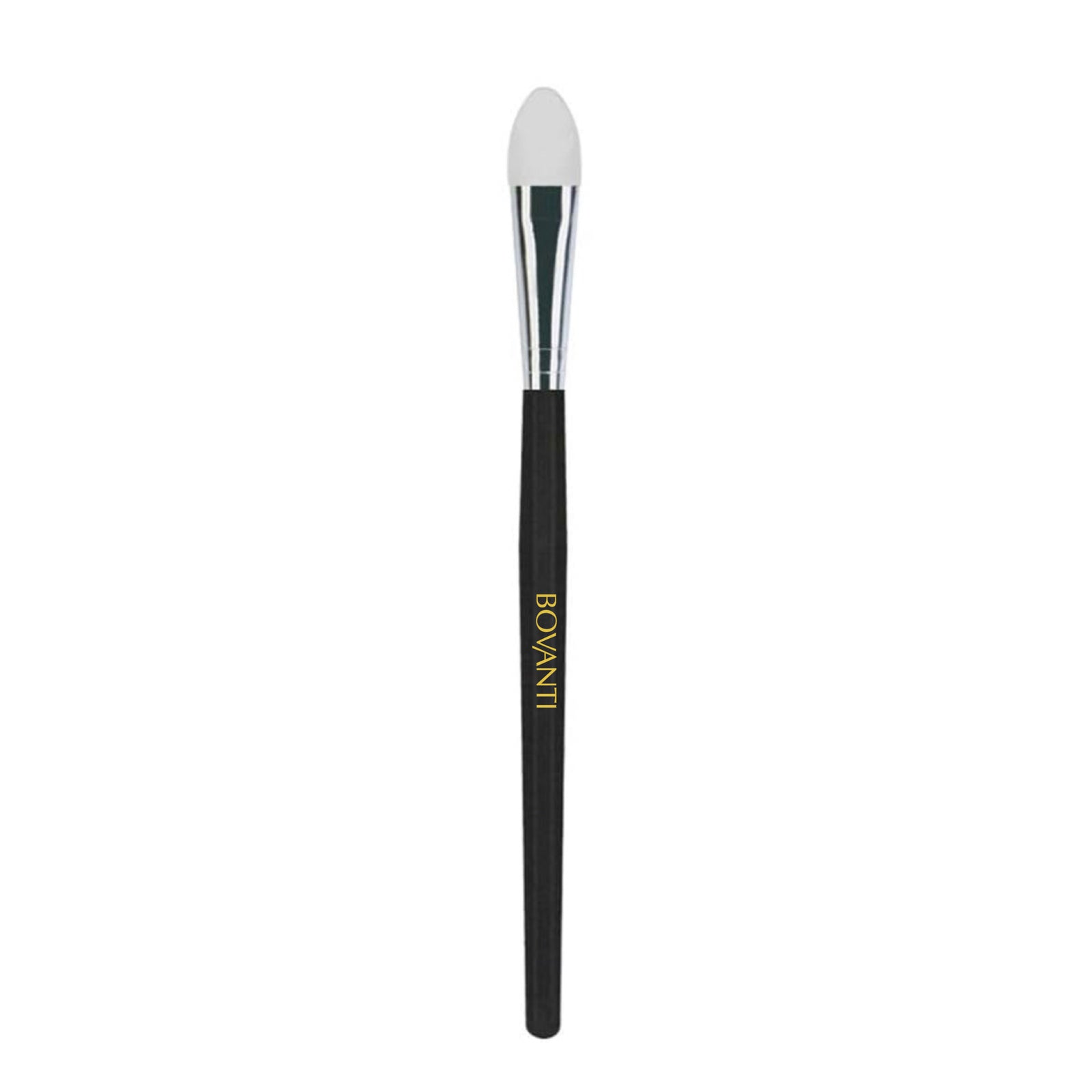 Apply, buff, and blend your makeup to perfection with Bovanti's range of professional-quality makeup brushes. Bovanti Brushes are made with high grade fibers that are incredibly durable and will last a life time with proper care. These brushes are great for cream, and powder products.  
Angle Buffer Brush- This Angled Buffer brush blends cream and liquid products effortlessly for a smooth base. Can be used onto hard to reach areas and contouring for precise application.
Concealer Brush-  The Oval Concealer Brush is a medium sized, flat, brush suitable for liquid, powder, and cream cosmetics. This brush easily fits under the eye area as well as other small areas of the face, making it perfect for a more controlled, full coverage application of product.
Angle Brow Brush-  The Brow Duo's thin width and dense bristles allow for a precise application and easy product pickup. The angle of the brush helps to get a close and neat application of powder within the brow, allowing for sculpting and shaping of both natural and dramatic looking eyebrows. The spoolie on the other end of the brush can be used to brush and groom brows prior to applying product as well as combing the product through the brows for an even application.
Blending Shadow Brush- The Blending Crease Brush is the perfect tool for blending out shadow in the crease area of the lid. The soft bristles easily pick up powder product, dispersing it evenly along the lid, resulting in a full coverage application of shadow that can be built to the desired level. Perfect for looks that require master blending and transitioning shades.
Foundation, Powder, Concealer Brush Bundle- Three brushes that will have your face covered.  It includes: Angle Buffer, Super Dome Powder, and the Concealer brushes.
Super Dome Powder Brush- The Super Dome Powder Brush will help you achieve an all over, medium to full coverage powder application due to its densely packed, multi length bristles. This ultra soft brush is cruelty-free, easy to clean, and maintains its shape and structure throughout countless uses. The Super Dome Powder Brush is perfect for quick touch ups due to its large size and can be used with all types of powders, including pressed powders, loose setting powders, and mineral foundations.
Diamond Brush Set- This 9 piece Professional Diamond Brush Set is constructed with our custom, top grade synthetic bristles. The premium synthetic bristles will not absorb oils or products, which helps extend the lifespan of the product being used. 

Set Includes:

Diamond Powder Brush
Diamond Blush Brush
Diamond Angle Foundation Brush
Diamond Oval Shadow Brush
Diamond Crease Brush
Diamond Concealer Brush
Diamond Detail Smudge Brush
Diamond Eyeliner Brush
Diamond Lip Brush
Contour Blush Brush- Pro Contour Blush Brush is designed to glide evenly over the cheekbones, dispersing product where the sun would naturally hit the face, creating a very natural application. Its high-grade tapered synthetic bristles are densely packed. This brush can also be used in the hollows of the cheek to create a seamlessly blended contour.

Eyeliner Brush- The  Eyeliner Brush is a very small, stiff brush. The synthetic fibers easily pick up liquid, powder, cream, and gel cosmetics. Use on the top and bottom lash line to enhance and add intensity to the lashes. Can also be used to create the perfect winged liner.

Silicone Glitter Brush- The Silicone Glitter Brush is  perfect for applying shimmer glitter, cream eyeshadow, waterproof longwear eye shadow, matte eyeshadow, lipstick, lip balm, lip moisturizer, lip gloss, and more. They 

are easy to clean, and easy to dry.

if endif

if endif