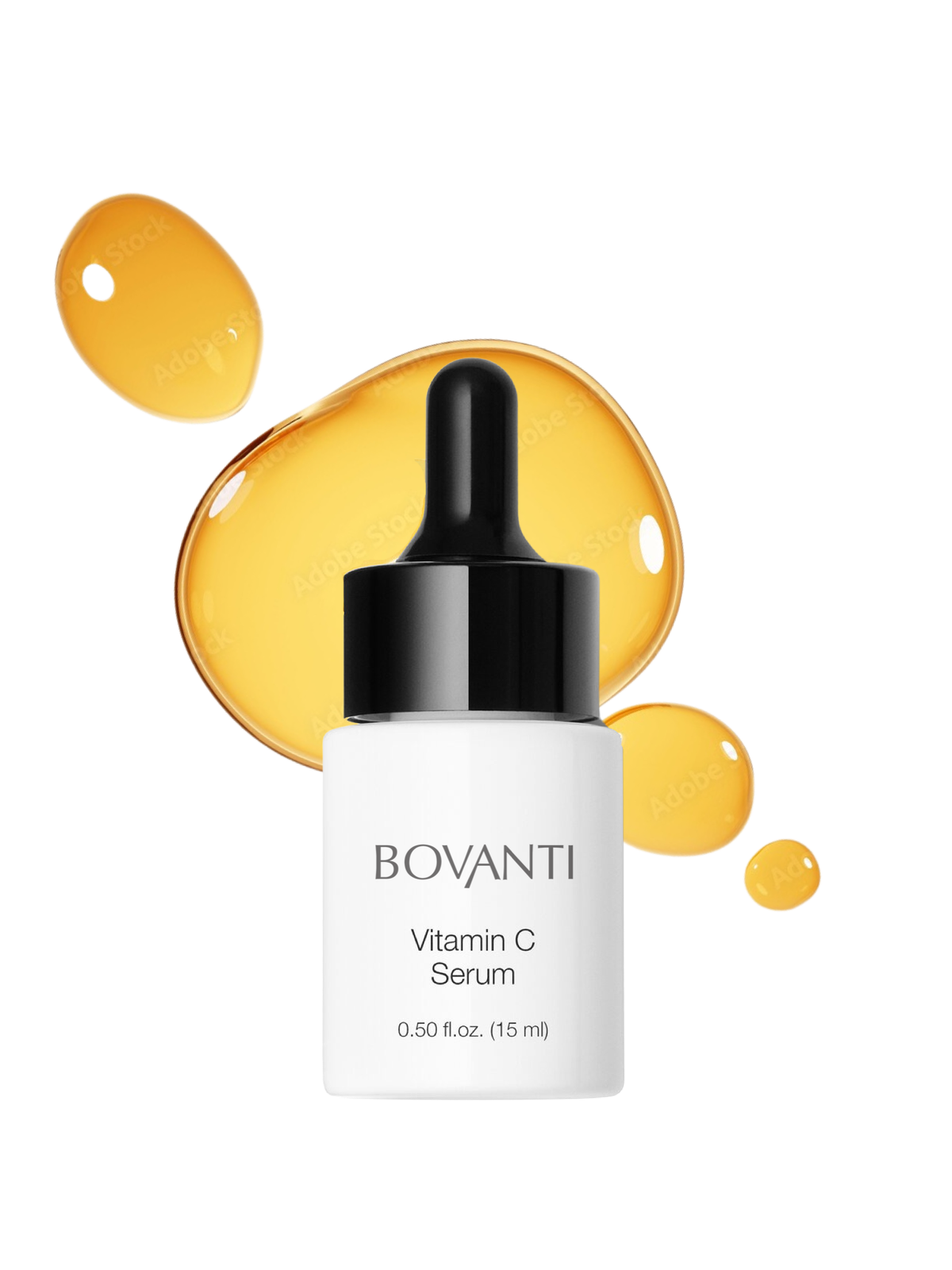 It's all in the details
Transforms dull skin: Ready for brighter, radiant skin? Each application of the 10% Vitamin C Serum works on the skin's surface to restore radiance to a dull complexion, brighten, and even skin tone.
Repairs against sun damage: Vitamin C offers powerful antioxidant effects that stimulate your skin's natural collagen production while repairing skin damage caused by free radicals from UV exposure. What's more, the vitamin E, ginkgo biloba, and white tea extracts in this serum offer added healing, soothing, defensive, anti-aging, and repairing actions.
Oil-free formula: The Vitamin C Serum's formula is oil free to make for a lightweight application that absorbs instantly in your skin before following up with your cream.
What you'll love about it
Brightens dull skin
Repairs damaged skin
Heals and soothes
Boosts skin defense
Firms sagging and fine lines
10% vitamin C concentration
Reduces dark spots
Antioxidant vitamin E
Soothing white tea
Fights free radical damage
Promotes collagen production
Anti-aging ginkgo biloba
Pro tip
In your morning and evening routine, add a few drops onto a clean and dry face and neck, massaging the serum until it's well absorbed. Follow up with your face cream or oil.
Key Ingredients:
 

Vitamin C

Offered in a potent 10% concentration to brighten skin, improve radiance, provide antioxidant protection, and stimulate collagen production.

 

Vitamin E

A healing, moisturizing nutrient added to offer antioxidant protection to the formula.

 

White Tea Extract

This tea extract soothes skin, helping to prevent and alleviate irritation.

 

Gingko Biloba Extract

A botanical that stimulates microcirculation for improved skin health.

 

Ingredients:

Butylene Glycol, Ascorbic Acid, Water (Aqua), Tocopheryl Acetate, Camellia Sinensis Leaf Extract, Ginkgo Biloba Leaf Extract, Fragrance (Parfum).

if endif

if endif