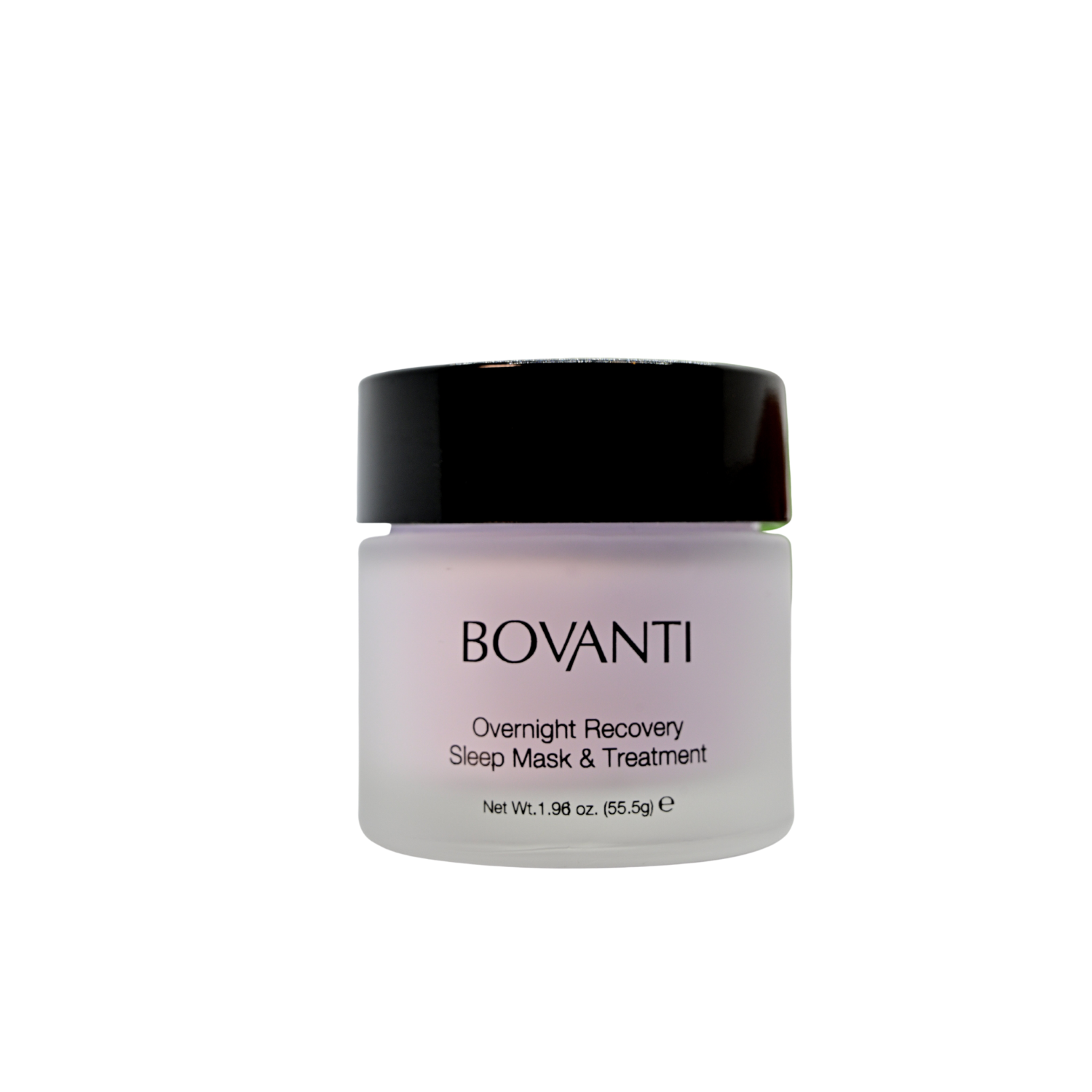 It's all in the details
Overnight action: Dreams come true with this new, lavender-scented overnight sleep sensation. Wake up to plump, nourished, refreshed-looking skin that glows with natural radiance.
Plumps and nourishes: For healthy skin that looks plump and radiant, this mask + treatment duo contains nourishing essential fatty acids that work deeply to enhance your complexion while locking in hydration.
Repairs damaged skin: Stress, sun exposure, lack of sleep, dehydration, and a poor diet all contribute to a dull, damaged complexion. For those moments your skin needs some extra TLC, this concentrated overnight treatment is there to enhance and restore skin health while you sleep.
What you'll love about it
Advanced overnight repair
Plumps your complexion
Enriched in skin-nourishing vitamins
Soothes and calms skin
Double functions as mask or treatment
Intensely hydrating hyaluronic acid
Rich in rejuvenating essential fatty acids
Protection-enhancing jojoba seed
Skin-softening apricot kernel
Moisture retaining glycerin
Uniquely textured cream
Relaxing lavender fragrance
Pro tip
To use this product as an overnight mask, simply apply a thin layer to your face and neck before bedtime. Be sure to avoid your eye area and blot the excess product with a tissue. Rinse in the morning.

 

To use this product as a treatment, massage onto your skin, and leave on for 20 minutes before rinsing.

if endif

if endif