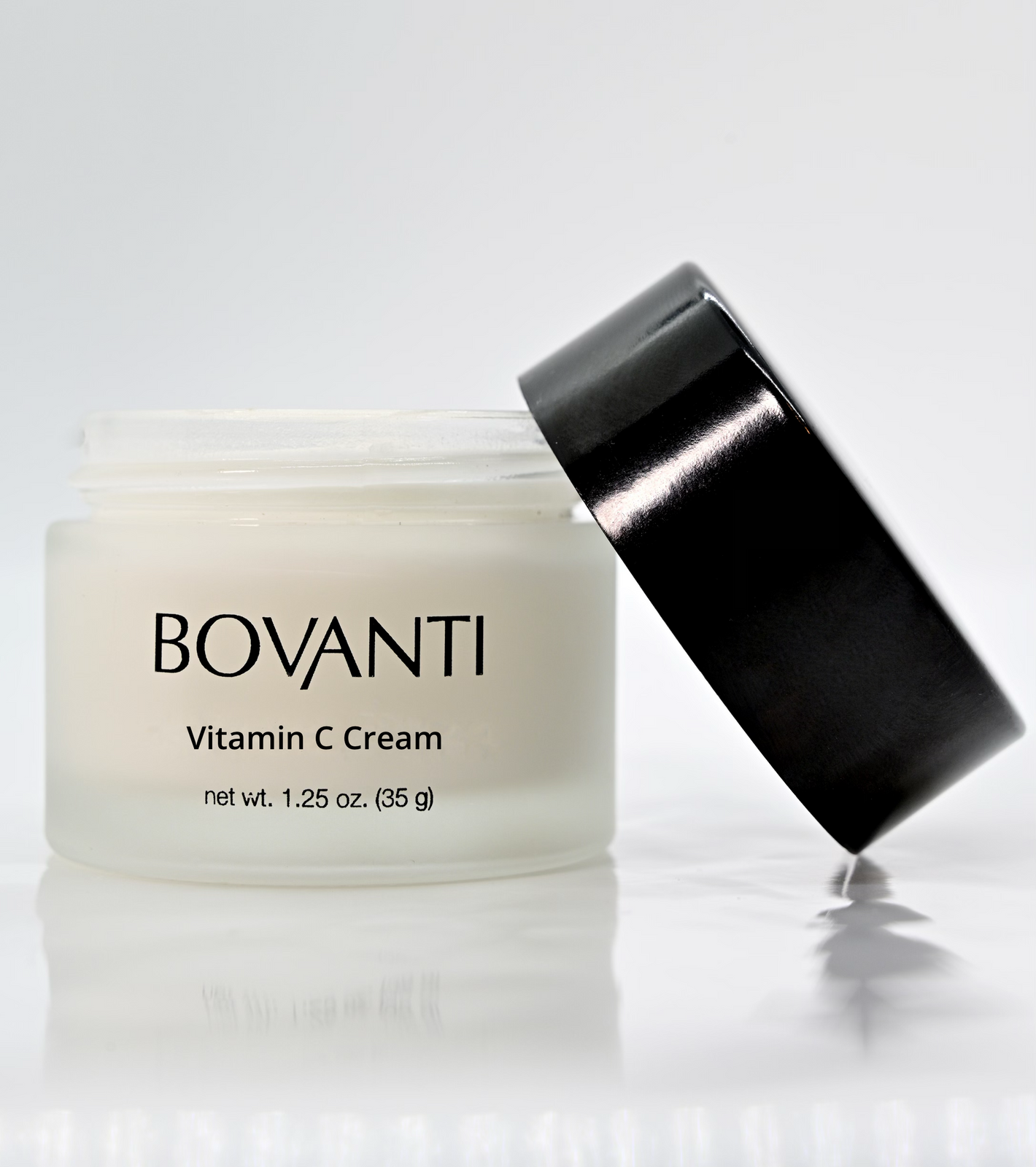 It's all in the details
Powerful overnight results: As your skin naturally repairs itself overnight, this is the ideal time to apply potent skincare products- this concentrated cream helps you take advantage of this peak skin-repairing window. Trust in the powers of L-ascorbic acid, the advanced form of vitamin C we've added in this cream, to brighten, firm, and strengthen your skin while you sleep.

Rejuvenating botanical complex: Harness the power of nature with a skin-firming plant-powered formula. Centella asiatica and echinacea extracts work while you sleep to preserve your skin's youthful features. Rich doses of repairing ceramides, healing comfrey, anti-aging green tea, and brightening chamomile extract are also infused in this night cream to noticeably enhance your complexion.
Improves texture and resilience: This cream is formulated to increase skin density, firm sagging areas, and promote a youthful skin texture while you sleep. The Vitamin C Cream's formula is also enriched with rejuvenating ceramides to bond between skin cells to prevent moisture from evaporating so your skin can enjoy long-lasting hydration.
What you'll love about it
Brightening vitamin C
Enforces skin's natural protection
Healing comfrey
Antioxidant-rich formula
Soothing chamomile
Long-lasting moisture
Free radical fighting green tea
Repairing ceramides
Enhances skin resilience
Revitalizing centella
Firming echinacea
Hydrating centella asiatica
Improves density
Powerful overnight skin repair
Pro tip
Apply in the evening after cleansing. Massage the cream in upward motions until you feel it's well absorbed.
if endif