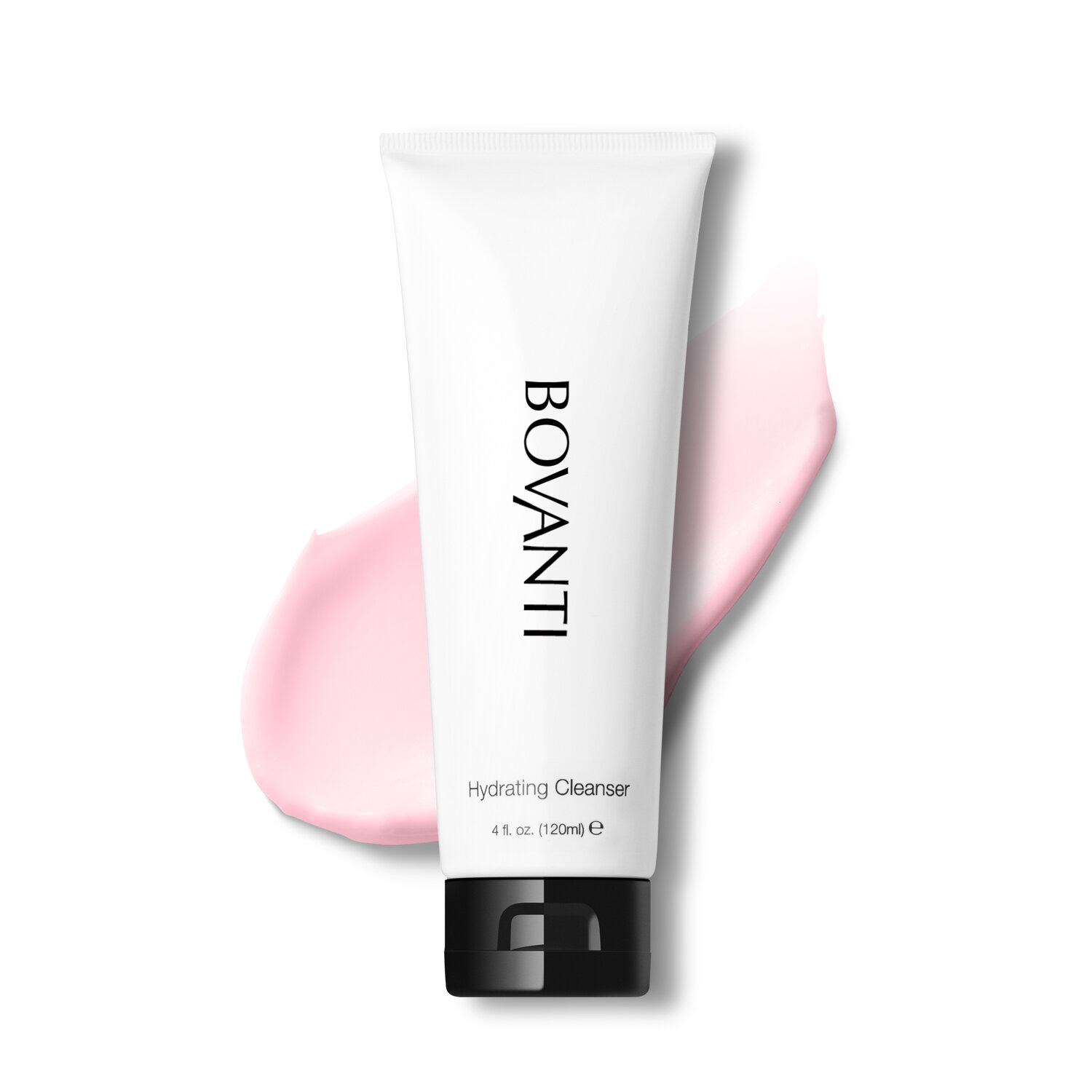 It's all in the details
High-performance cleansing: This is not your average face wash. Generously concentrated with antioxidants, Bovanti's Hydrating Cleanser is enriched in vitamins A, C, and E for your skin to repair, protect, and maintain skin health while you cleanse and prep your face for the rest of your routine.
Gentle cleansing for dry skin: This hydrating cleanser works to gently remove impurities and makeup residues without stripping away your skin's natural oils or leaving your face feeling tight and dry.
What you'll love about it
Gently cleansing
Dissolves dead surface cells
Lightly moisturizes
Antioxidant-rich formula
Anti-aging vitamin A
Ideal for dry skin types
Brightening vitamin C
For daily use
Restorative vitamin E
Maintains healthy skin
Non-stripping formulation
Pro tip
After removing makeup, or as the first step of your morning and evening skincare routine, gently massage this Hydrating Cleanser onto wet skin in circular motions before rinsing thoroughly with warm water.
if endif