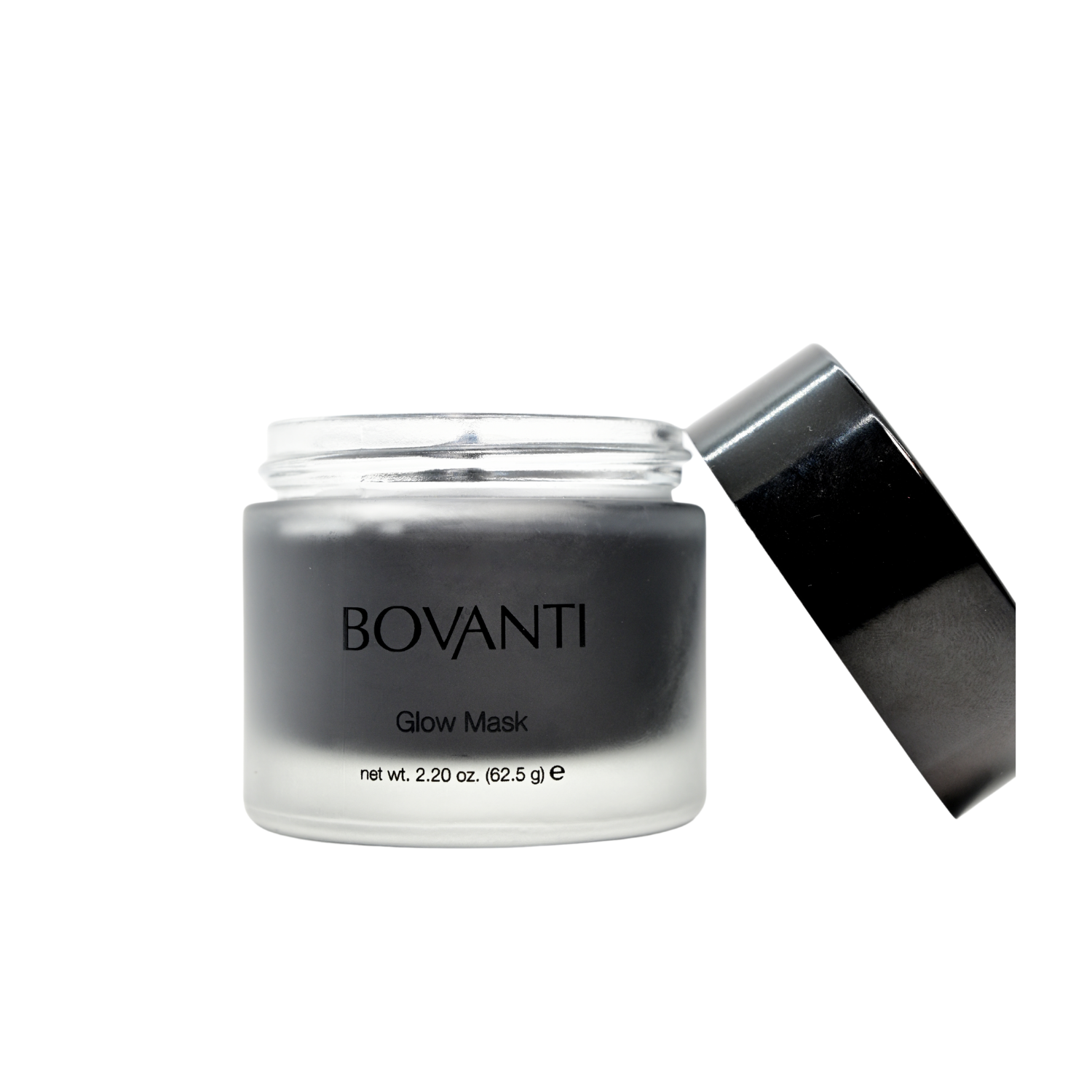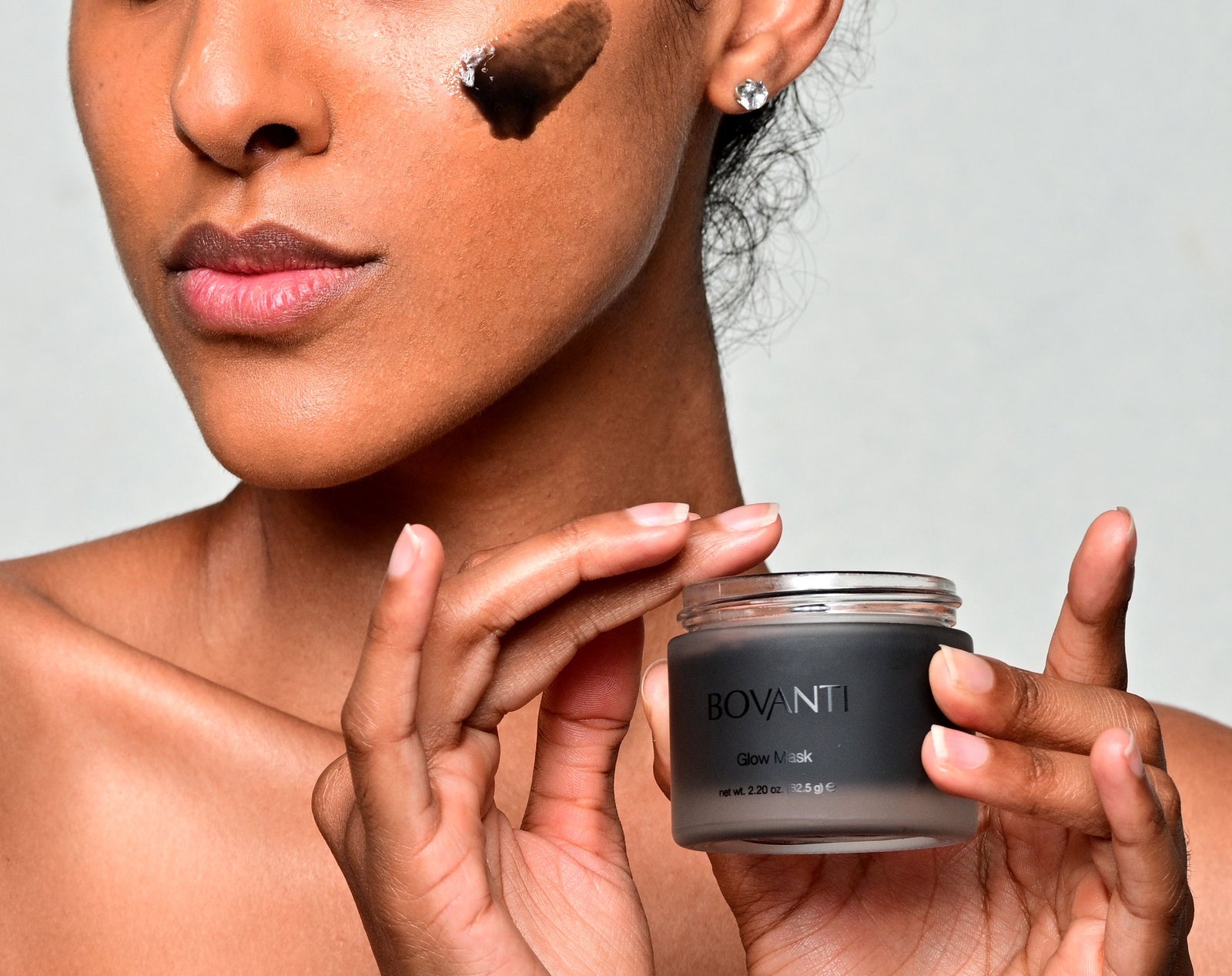 It's all in the details
Deeply-cleansing active ingredients: Blackheads? Dull complexion? Acne? This versatile mask harnesses the power of binchotan white charcoal powder to deeply cleanse impurities beneath your skin's surface and draw out dirt and other pore-clogging debris. Sodium bicarbonate is also infused in this mask to help prevent blemish-causing bacteria, absorb excess oil, and decongest pores.

Immediate skin-enhancing effects: Face masks are the saviors of bad skin days. Trust in the powers of Bovanti's Glow Mask to purify and invigorate your complexion for noticeably radiant skin after a single application. The glycerin in this formula provides an extra boost of long-lasting moisture and softens skin for a bouncy, dewy complexion.

Warming application: The Glow Mask's thermal formula activates with water to create a pleasant warming sensation to melt away debris and take the mask's invigoration benefits to the next level.
What you'll love about it
Clears toxins
Removes impurities
Deeply cleanses
Charcoal-infused
Instantly purifies
Invigorates complexion
Imparts a healthy glow
Restores radiance
Pro Tip
On damp skin, apply an even layer of the Glow Mask while avoiding the eye area and keep it on for 5 minutes. Reapply one to two times a week for best results.
if endif