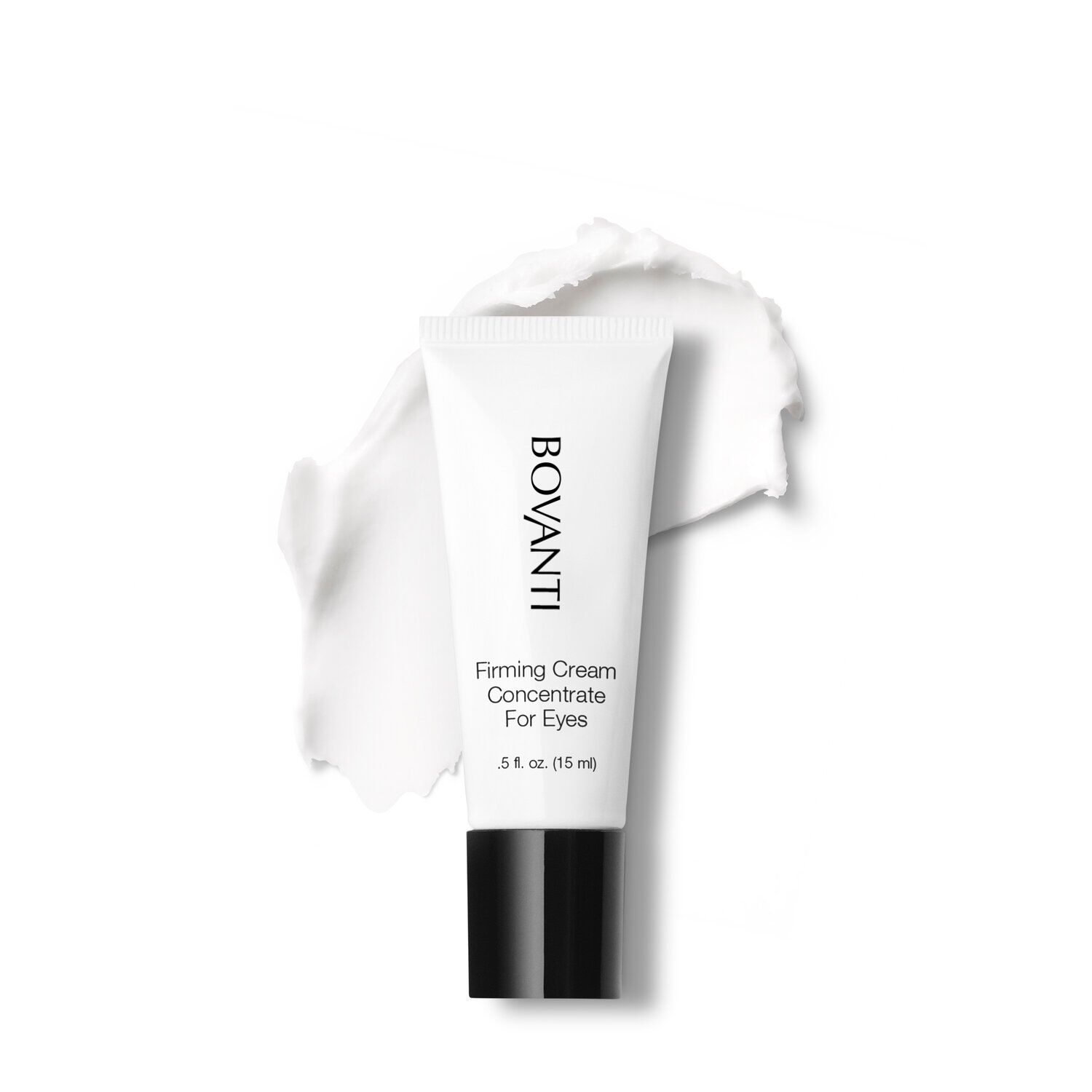 It's all in the details
Enriched in a 3D remodeling complex: This advanced complex targets your skin's natural support network to firm sagging around your under-eyes and restore your youthful contours.
Deeply-hydrating formula: Bovanti's Firming Eye Concentrate contains a potent dose of a specialized form of hyaluronic acid gel to restore skin volume and smooth away facial wrinkles and nasolabial folds. This hyaluronic acid's cross-linked structure allows for 5 times the water-binding capacity compared to the average hyaluronic acid found on the market. To add another level of hydration to this eye concentrate, shea butter offers hydrating and protective anti-inflammatory lipids, as well as glycerin which retains moisture in the skin, promoting more hydrated under-eyes.
Repairs and restructures: This eye concentrate contains a rich concentration of antioxidants like vitamin E that strengthen your skin's protection against the signs of aging as well as against environmental stressors. This helps to prevent the degradation of collagen and elastin that occur with age. When the outer protective barrier of your skin is maintained, your skin cells are better able to retain a higher amount of moisture in the surface layers of your skin, diminishing the appearance of dehydration wrinkles.
What you'll love about it
Rich under-eye treatment
Restores firmness
Lifting and firming
Restores youthful contours
Age-delaying formula
Contains hydrating shea butter
Smooths for even texture
Deeply moisturizing
5x moisture-retaining hyaluronic acid
Enhances skin protection
Enriched in healing vitamin E
Infused with smoothing silica
if endif