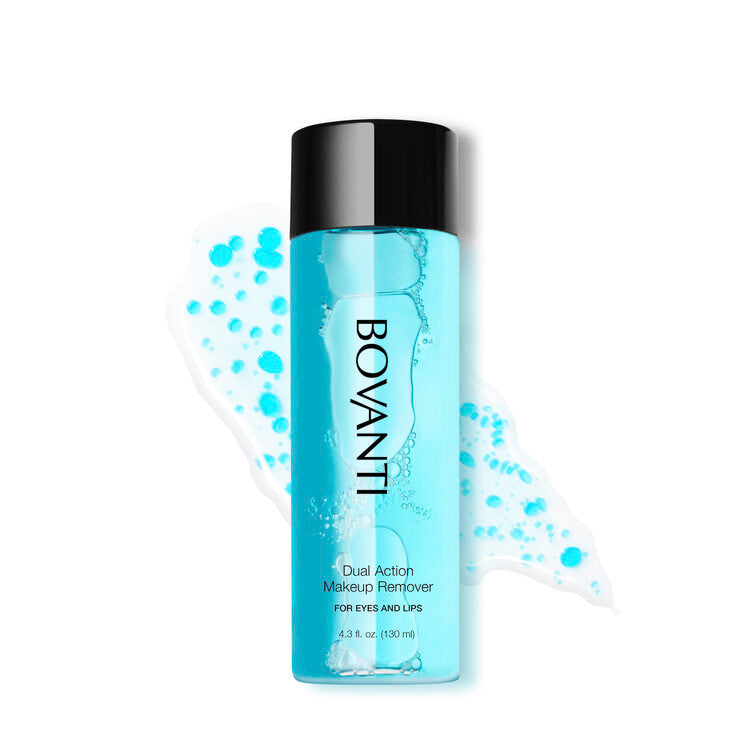 Dual-action makeup remover
It's all in the details
Wipes away makeup in two steps: This unique, two-phase remover effectively erases stubborn mascara and long-lasting lipstick. The initial oil phase loosens makeup's grip on your skin, while the water phase while rinsing washes away all traces of your cosmetics.

Non-stripping: Each application swiftly removes makeup without drying out your skin, all thanks to the infused glycerin which offers lightweight moisture as it softens and hydrates skin.
What you'll love about it
Effective on stubborn makeup
Enriched in hydrating glycerin
Removes waterproof cosmetics
Non drying
Dual action
Vegan 
Cruelty free 
How to use the dual-action makeup remover:
Be sure to start by shaking the bottle well before use. Next, apply the dual-action makeup remover onto a cotton ball, then massage it gently in circular motions on your makeup until it's wiped away. Rinse well with water before following up with your skincare routine.
if endif