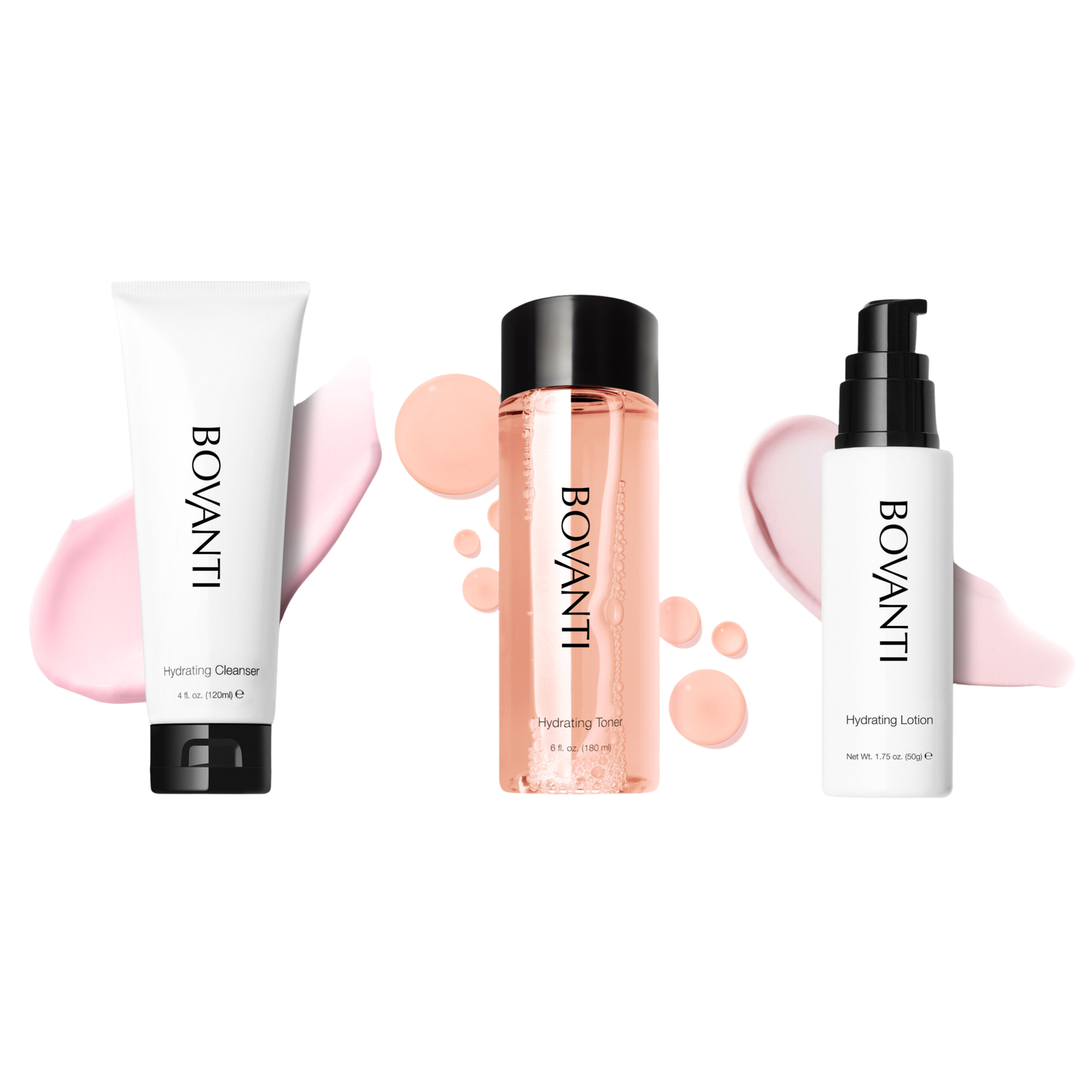 It's all in the details
Hydrating Cleanser: This gentle balm cleanser dissolves dull surface cells and removes impurities. At the same time, each cleanse moisturizes and nourishes dry skin with a rich dose of antioxidants, including vitamins A, C & E that help repair, protect and maintain healthy skin.
Hydrating Toner: This alcohol-free toner is the ultimate go-to for dry skin that needs refreshing and hydrating. Its nourishing formula gently tones, softens, stimulates new cell renewal, and refines while sweeping away makeup and impurities.
Hydrating Protection: This intensely hydrating daily moisturizer protects your face while hydrating, nourishing, softening, soothing dehydrated skin.
What you'll love about it
For dry and sensitive skin types
Deeply hydrating formulas
3 piece skincare set
Promotes plump and bouncy skin
Vitamin rich cleanser
Cell renewal promoting toner
Broad spectrum SPF face cream
Pro tip
Use Bovanti's hydrating skincare set in your morning and evening routine to moisturize, comfort, and soften skin. This cleanser, toner, and SPF cream trio work to saturate and soothe dryness with plumping hydration.
if endif